➜ ORDERS PLACED TODAY WILL BE EXPRESS SHIPPED FOR FREE!






Cleanfyer supcool freshener ®
Taking care about your oral health is priority. Keep yourself fresh and confident to speak with others everywhere you are with your favorite flavors.
- Your undesired moments, solved -
FRESH BREATH EVERYWHERE YOU GO!

EAT AND DRINK STRESS-FREE!

KEEP YOUR ORAL HYGIENE ON POINT!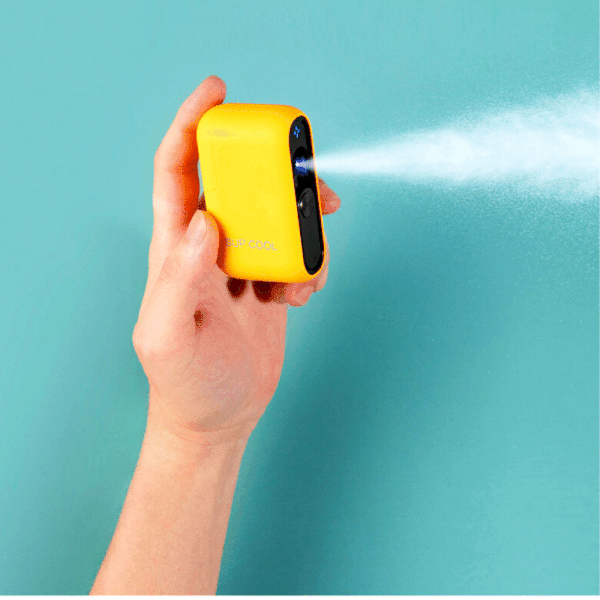 Stay Away from tooth germs.
Maintaining high levels of daily mouth hygiene reduce the chances of being infected by plaque and bacteria. Just spray the Cleanfyer Supcool Freshener for 3 seconds and you'll be 100% protected.
Self-Confidence at its highest.
Based on scientists, 71% people confirms that bad breath decreases confidence to speak with others. Get a fresh breath and improve your social interactions with the Cleanfyer Supcool Freshener.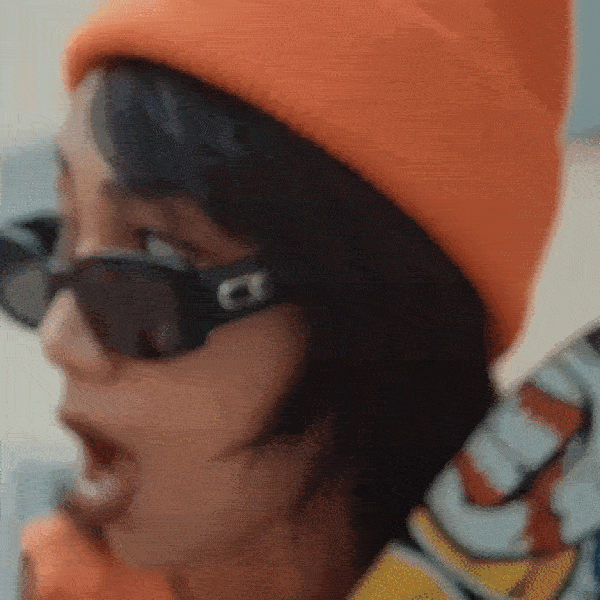 Contribute with the environment, this freshener was built to last.
There is no need to buy disposable fresheners and contaminate. The Cleanfyer Supcoool Freshener works with pods that will allow you to select you flavor depending on your daily mood. An exquisite way to stay healthy.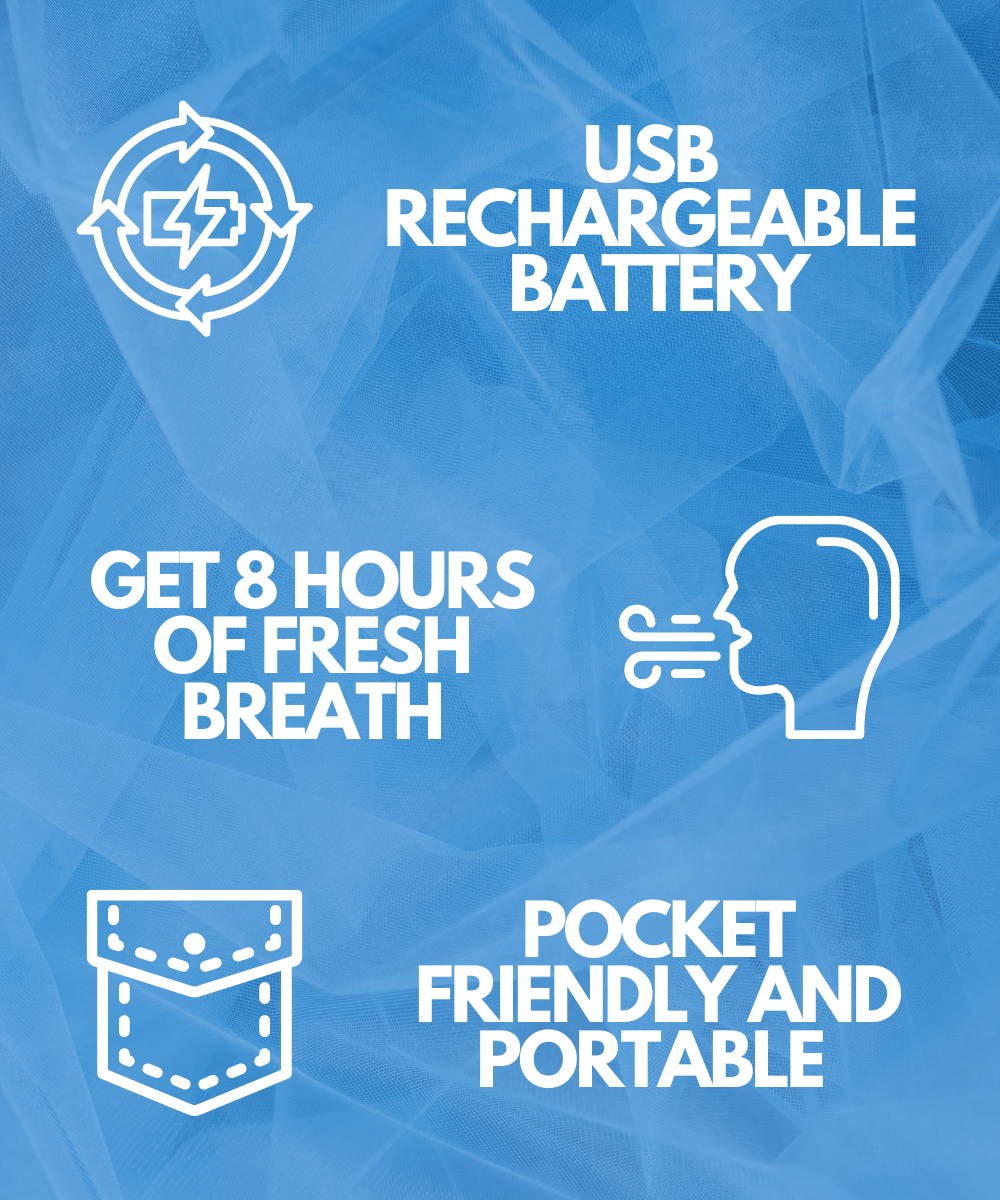 Why is it more effective than other fresheners?
Ohmiux Supcool Freshener has an ultrasonic mist technology, that allows to increase the cleaning ratio in your mouth, replacing and beating old-fashioned solutions as spray systems.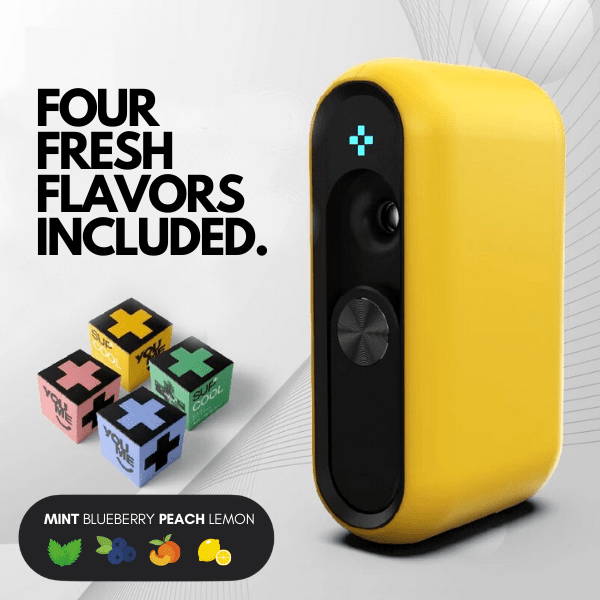 WE'RE EXPECTING HIGHER DEMAND. PLACE YOUR ORDER TODAY AND YOUR PACKAGE WILL BE SENT WITHIN 24 HOURS FOR FREE!
Try our freshener risk-free.
We've got you covered.
If our product does not meet your expectations, just send it back and we'll provide you a full refund.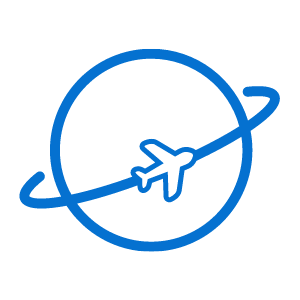 We provide free delivery and free returns on all of our products across America via USPS as Approved Shippers.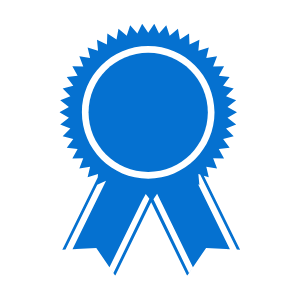 Your product will be covered during in case of any problem. Just send us an e-mail and we'll send you a replacement without any cost.
How much would it take me to receive an order?
- We usually send within 48 hours and shipping could take around 10-15 business days. If you're experiencing any problem, don't hesitate to contact us via e-mail at info@cleanfyer.com
Do you offer any guarantee?
- Yes! We have a money back guarantee if the product doesn't meet your expectations. After the return is completed, we'll provide you a full refund. Also, Cleanfyer Suppose Freshener is covered with Full Warranty.
Where is your company located?
- Our headquarters are located in Miami, Florida and we ship all our package using the United States Postal Service as approved shippers.
How can I contact Cleanfyer?
- If you need any information or assistance, our customer service works 24/7 to assist you. Send us a message to info@cleanfyer.com and we'll back at you as soon as possible.